A couple of weeks ago I took a friend to a few of my favourite knitting haunts near where I work in Soho. We popped into the John Lewis knitting department and then to Liberty knitting department. Finally we went onto my favourite LYS (Local Knitting Shop) All the Fun of the Fair in
Kingly Court
only to be met with this sign on the empty shop front.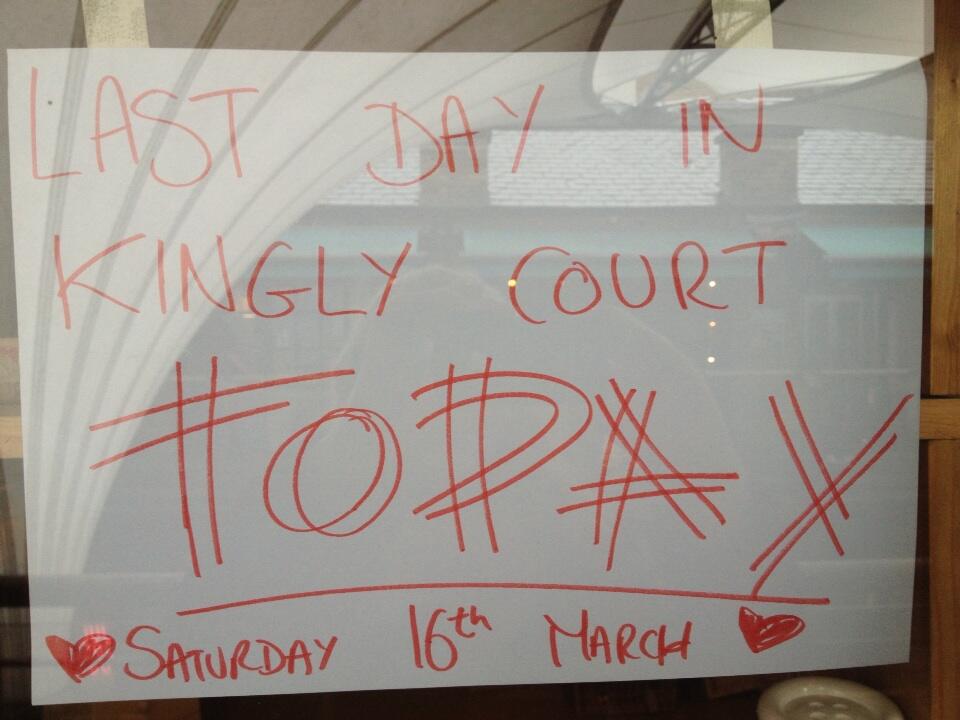 I was genuinely heart broken to find that the shop that I had frequented since I first picked up knitting, a place where I taught knitting classes, held Stitch and Bitch London events, made friends, took photos for the magazine (see above) and popped into regularly for miscellaneous yarn and haberdashery was gone.
Contacting
Buzz
, the owner of the store who I had come to know very well over the years she explained that for various reasons they were returning to their original roots of wholesaling and having stalls at craft shows as well as keeping up their
website
. I'm glad that the business isn't dead and continues to sell their cute and kooky wares but the bricks and mortar shop will always have a special place in my heart and I will miss it dearly.
On the plus side they're give 35% off on yarn when you enter the code 'yarnagogo' at the check out. Woo!